Meet Samantha Long aka @samantha_long_. Our favorite professional dancer/choreographer, known for working with some of today's hottest celebs! Check out her repost by Cardi B for her Please Me freestyle!
Samantha recently gave us the rundown on what is takes to become a force within the industry!
. . .


Would you consider yourself a Girlboss, Globetrotter, Style Star?
Definitely a Girlboss.
Tell us about your journey and how you became a dancer?
I grew up in a small town in Tennessee and starting dancing at four and by seven I knew dance was the only thing I wanted to do for the rest of my life. From then on, I began training intensely all over the country and assisting the worlds' biggest choreographers.
At the age of sixteen I decided to make the big move to LA alone and was lucky enough to get signed to a dance agency. I also and passed a 'legal-18' test so I could work legal jobs as a minor. Since then I have had the opportunity to dance in Music Videos, Commercials, and Award Shows for some of the worlds biggests artists such as Nicki Minaj, Paul McCartney, and Janet Jackson.
Now, I am not only a dancer, but choreographer, creative director, and professional in artist development (translation: whoever you see live in concert knows what they're doing on stage!). I'm blessed to teach at some of the hottest studios in LA and around the world but this is only the beginning - I have so much more in store from dance to other forms of entertainment!
Give us a quick rundown of your typical day?
NEVER. THE. SAME. ROUTINE. I've had to learn to love rejection, the word no, and receiving it from life at all angles. The force for flexibility as an entrepreneur whose business is being a professional athlete, has made me better at everything I do. You have to love to be uncomfortable! From Video shoots to last minute auditions I'm always on the move doing something new each day and wouldn't have it any other way.
How would you describe your personal style?
Sophisticated psychopath. But really - my personal style is mostly urban sexy. I love finding unique pieces that I've never seen before.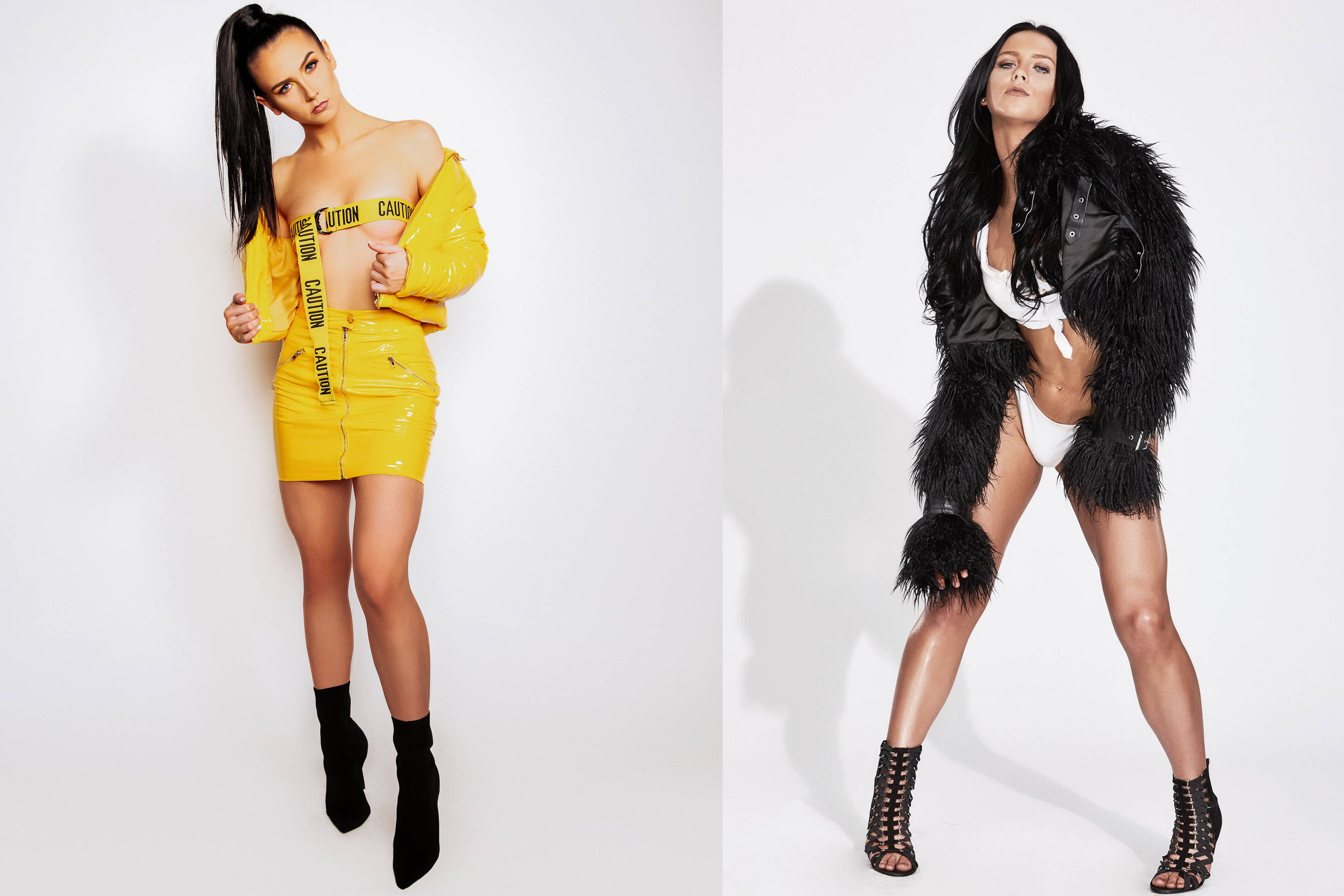 What inspires you?
Every chance I get to be cliche, I will... I'm inspired by the impossible. Especially if others count me out of something - I show up twice as hard love to prove them wrong. My dreams inspire me. Everyday I work harder than the one before because I know that's what it takes to make my dreams a reality. Also, I love the saying, 'you are your closest 3 friends'. I'm very, very inspired by the people I'm closest with.
What is your life mantra/favorite quote?
As weird as it may seem, the 'inspirational' quotes and such don't really work for me. Nothing that I live by other than my high personal expectations in life.
What is your favorite (or top two) collabs you've done?
George Janko and Jean Watts. Both of which just happened btw. Amazing artists that made me die laughing on set and during the process of putting everything together. They're both such bosses and getting to know them and what they're about to drop on the world is crazy inspiring.
What advice would you give to your younger self?
Be selective with the people you surround yourself with.
What advice would you give to someone who wants to pursue a career path similar to yours?
I would tell them that the journey is extremely hard but as long as you love what you're doing it will all be worth it. There is truly never a point where it is excusable to give up if thats what you love - and that even goes for the small tasks along the way. Get as absolutely close as you can to it all crumbling... that's where the good stuff like progression and change is.
How do you deal with stress?
"Me time" in the midst of stress is extremely important. I'm not sure I'd consider it meditation, but finding something to laugh and smile about and be just really stupid - It's easy to get caught up in everything that I have going on so taking time for something fun/relaxing always helps.
Two women who inspire you daily?
Two women that inspire me daily are my Mother and my Aunt Lisa. I'm very lucky to say that I'm related to both and have them as such beacons of light in my life. Both have taught me to never give up and keep fighting even through the roughest of times.
Any new projects/collabs coming out in the near future?
I have the biggest list of announcements coming this March and I'm grinding my teeth wanting to tell you right now but I can't! In the meantime, expect some awesome collabs with people you'd never suspect. The video game is just going to get crazier and crazier!
Let's talk Instagram. Honest opinions on the platform?
Instagram has given me countless opportunities, relationships, and allowed me to showcase my dancing all over the world! It's truly changed my life and the entire industry! I just wish they didn't block all my videos (; like come on... I'm giving artists so much promotion.
Favorite instagram account(s) that you follow?
I'm such a @GaryVee lover. He's always getting creative in business and I learn so much by his posts. LEARN FROM HIM - consistency is key.
If you could only wear one outfit for the rest of your life, what would it be?
I would wear a matching colored set - doesn't get any better. Like ya see in all my videos.
Favorite makeup/beauty product?
I love me some lashes!
How do you spend your free time?  
I usually spend my free time traveling and exploring new places!