In honor of the newest additions to our marble collection, we met with our go-to nail artist @rosydesign_mie and asked her to give us a metallic marble DIY.
Step One: Start with clean hands and use the slanted side of a manicure stick to push your cuticles back to elongate the nail. File nails to the desired shape (we'd recommend square or oval) and finish by buffing nails until dull. This will ensure long lasting polish!

Step Two: Apply one to two layers of a gel base coat for protection. Don't forget the tips of your nails to help prevent chipping! Place nails under LED light for fifteen seconds (Mie loves Red Carpet's professional style LED light) and allow nails to dry before applying gel polish.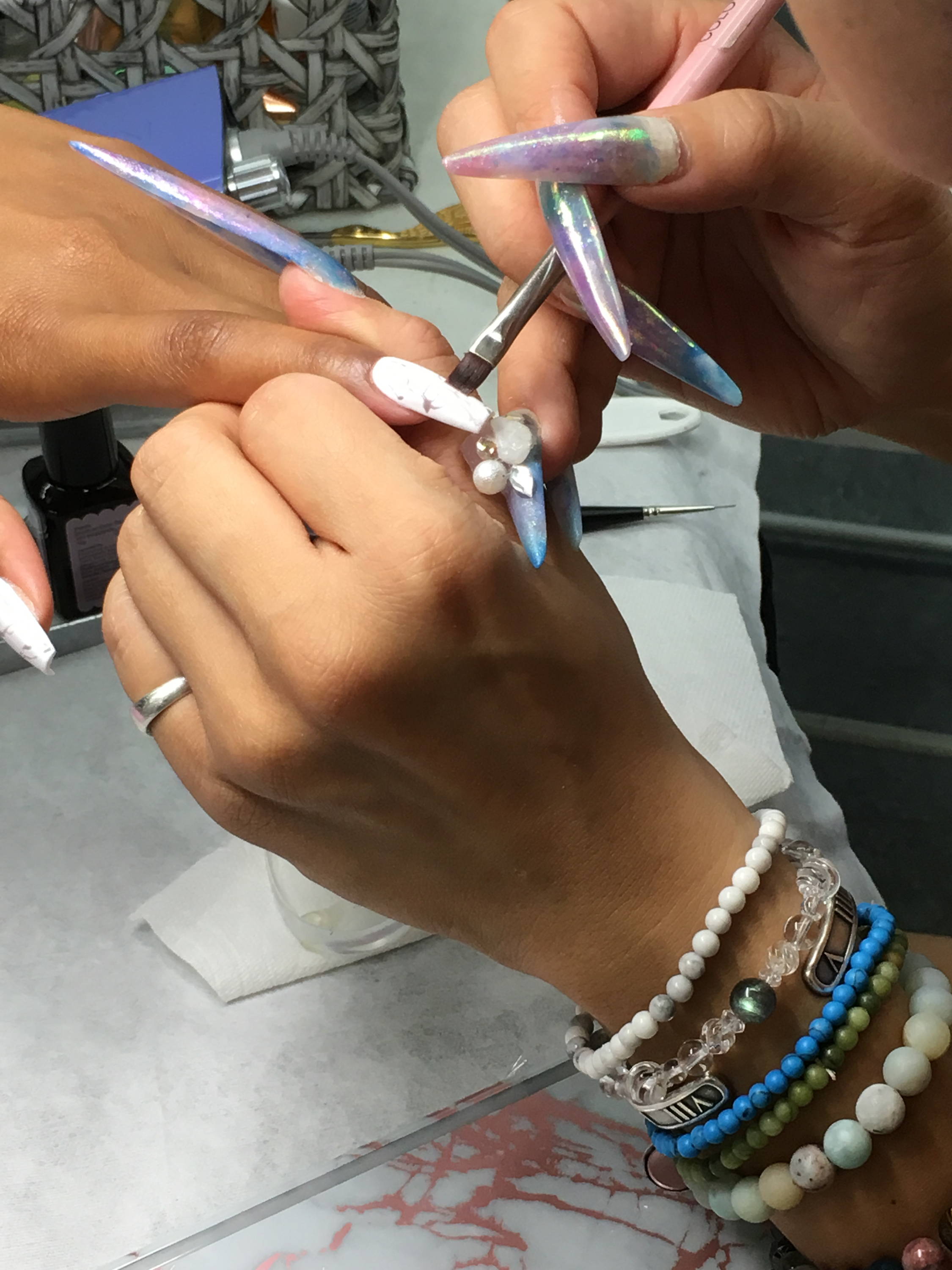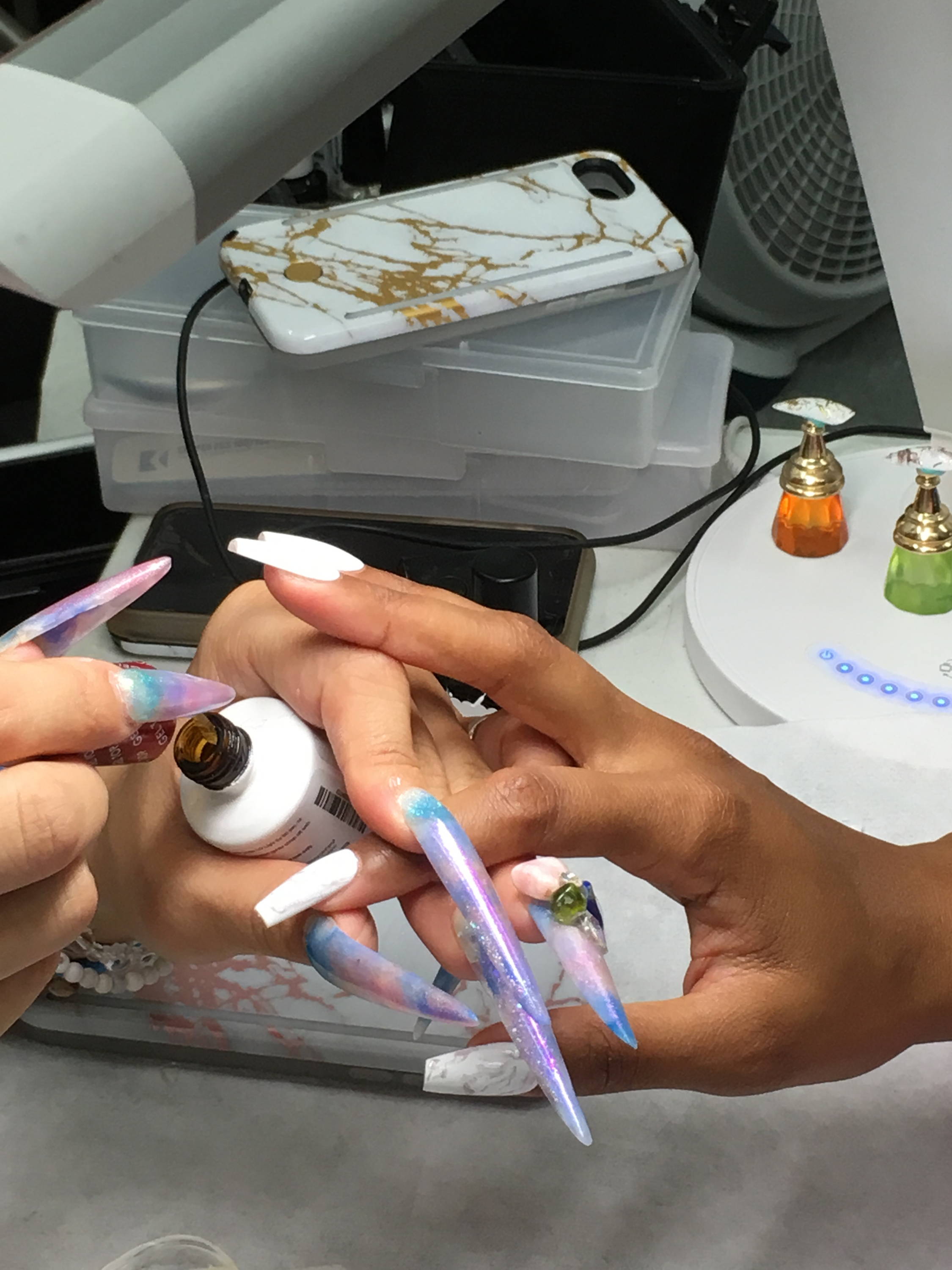 Step Three: Apply one to two layers gel polish for your background- we used OPI Alpine Snow.
Place nails under LED light for thirty seconds. Use a nail brush and grey gel polish (Gelish Clean Slate) to paint "marble" lines along your nails. Don't be afraid to get a little messy to create a true marble effect. Fifteen seconds under the LED light and you're ready for foil.
Step Four: Dip the nail brush into the nail glue and outline the grey stripes you made earlier. These will be your metallic marble lines. Take your foil sheet and gently place onto glue for one to two seconds before removing. Repeat process three to four times or until all glue is covered. We used gold and silver, but you can use any color foil you love! Apply a top coat and set to dry for thirty seconds and you've created you own metallic marble mani in four easy steps.