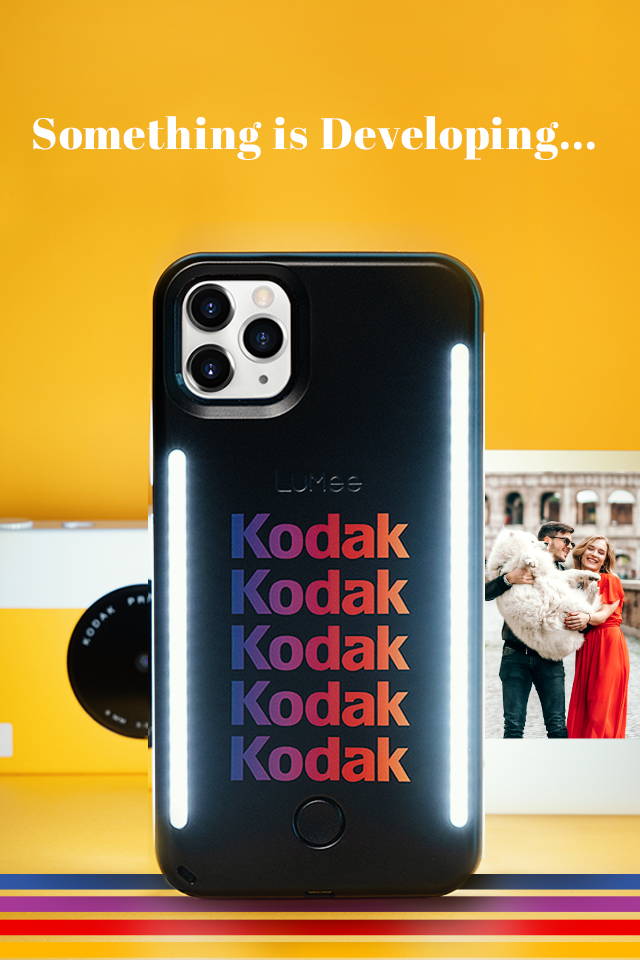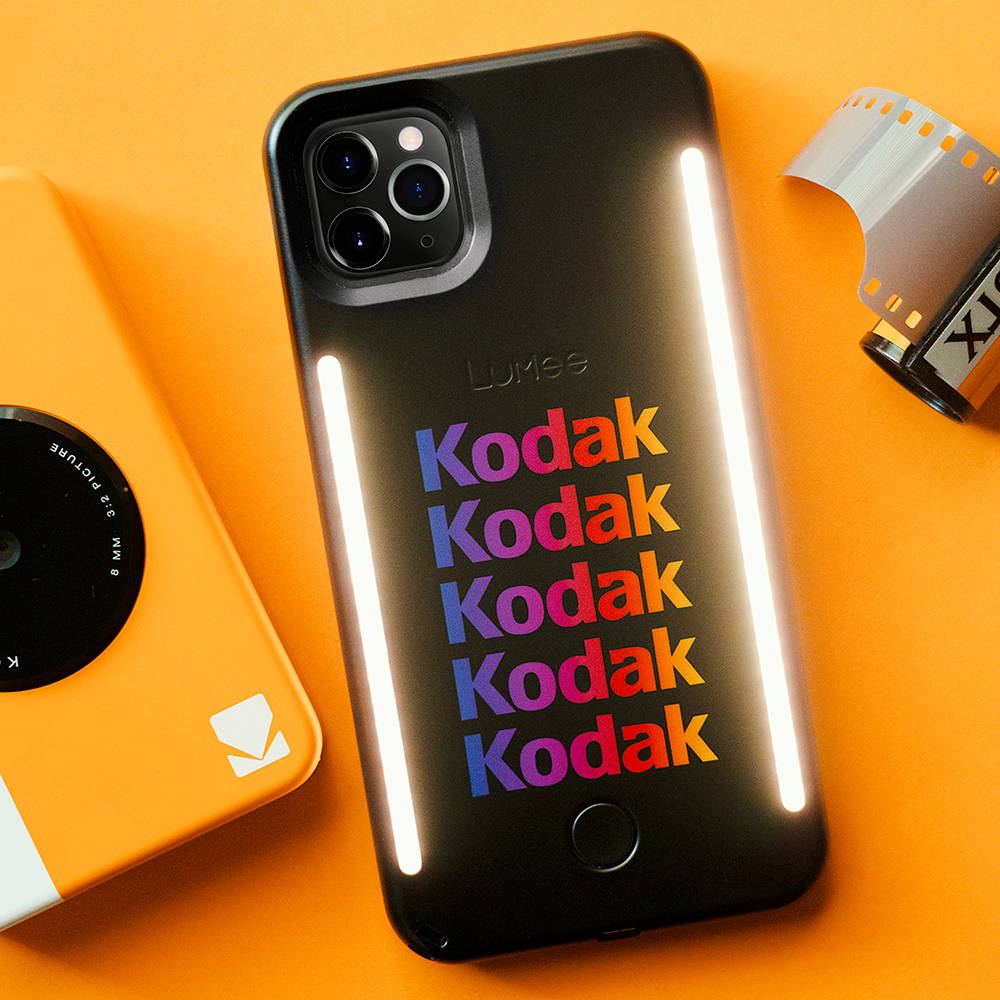 Kodak x LuMee:
Something is Developing
LuMee has teamed up with the most iconic American global brand in film history to create a refined and revitalized case that makes capturing in quality easy. Kodak x LuMee strives to blend innovation with imagination to create high standards for the quality of the photos we take with tools we can hold in the palm of our hands.
Capture Your
Special Moments

The Kodak impact has shaped the way we effortlessly capture moments. With the slogan, "you press the button, we do the rest," the first accessible camera was put into the hands of the world in 1888 and Kodak was founded. Kodak's goal was to make the art of photography as "convenient as the pencil". The tedious process of photography was forever changed and transformed into something for everyone.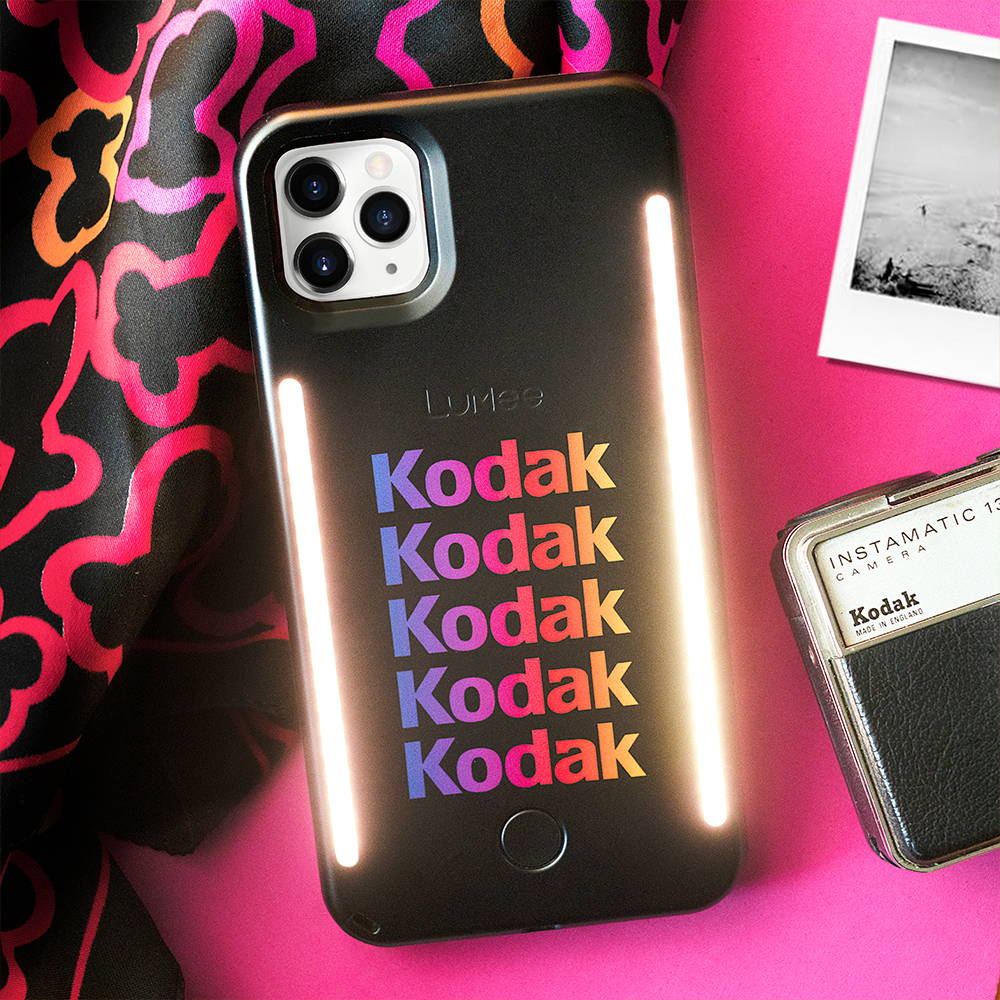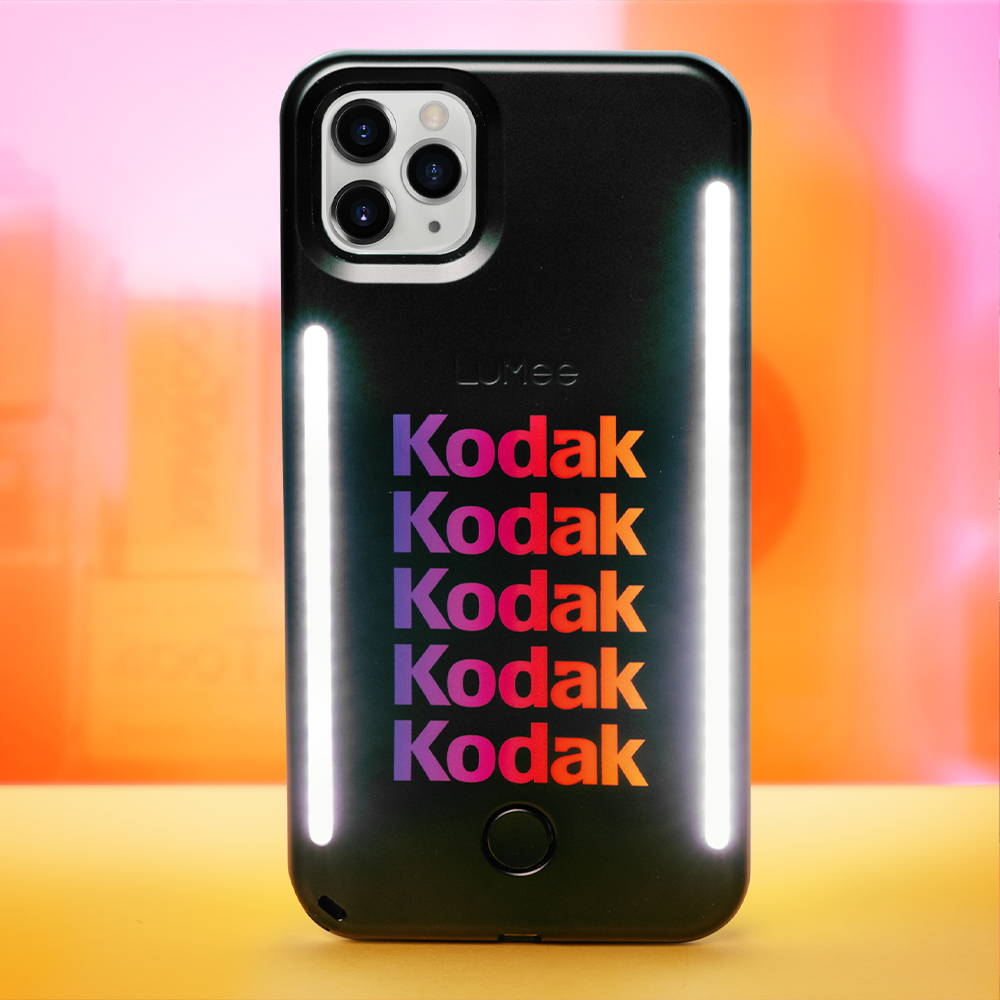 LuMee strives to bring innovation and accessibility to the mobile realm by using the technology of LED lights to give each photo studio quality. Any loyal follower already knows that lighting is LuMee's thing, which is why we are so excited to associate that innovation with the Kodak brand. No matter where your phone takes you, you can count on Kodak x LuMee to create the best lighting.
Our new light up case design features a sleek and sought after matte black base detailed with the legendary Kodak logo in vibrant colors. This case is the ideal balance between keeping it neutral and standing out in the crowd. The design delivers the nostalgic feel of Kodak film and the modern LuMee features. BEWARE: Your selfies are about to receive a major upgrade. Get ready to get LIT!